About the Book
Book: Remi
Author: Caryl McAdoo
Genre: Christian Historical Romance
Release Date: May 3, 2019
It isn't within man to guide his own steps—or a woman. Caught between a wagon train and the deep blue sea, Agnes Remington Dalrumple, Remi for short, chooses the overland journey west over crossing the Atlantic with her mother and step-father. She decides to go to California and try to fine the father she's never known though she's never been on her own. Thwarted at every turn, almost every effort is dashed until a widower's thirteen-year-old daughter intervenes on her behalf. How can the headstrong woman place herself under the responsibility of the young girl's father, a perfect stranger? But if she doesn't, her journey ends right there in Saint Joseph, Missouri. On the Oregon/California trail, will her pride and independence deter her from the destiny God has prepared for her?
Click here to purchase your copy.
My Review
"…more than anything, she wanted to wake up and be out of that nightmare they called the Oregon Trail." What a telling statement this is! Remi and her group are crossing a small desert; they have been up and down difficult mountains; seen disease and tragedies. Would this trip to Oregon/California be worth it all? It certainly was not the adventure we sometimes make it out to be in the 21st century. It was drudgery, hard work, and perseverance, plain and simple. In one place I had to laugh, but it was no laughing matter. Caryl McAdoo recounts the hardship of one part of the journey by describing one of the strongest men on the trail: "even his aches had pains."
Remi by Caryl McAdoo, first caught my attention because it was about, of course, finding love on the Oregon Trail. The Oregon Trail is such a romantic setting for those of us who are too far removed to be able to understand how awful it was. I have read other books detailing the dangers, but I thank McAdoo for being so forthright in calling it a "nightmare." That word woke me up a bit to the realization that I have been idealizing that dangerous, uncertain trip. Have you?
Another thing that caught my attention was McAdoo's writing style. It was easily readable, a loose narrative that left room for thought. What impressed me, though, was that her "writing voice" was really quite different from each of the other two books I've read by her. I wonder what her voice in the next book will sound like? And I really do want to find out what happens to Sam and her little sister.
So many different lessons woven into the story. It seems we can learn from each character. And isn't that what makes a wonderful story? I loved some quotes that I felt could apply to us today. So many times, when tragedy strikes, we tend to feel safer if we find out that we could not be potential victims. But for those on the trail, tragedies hit close to home… "Getting sick then dying is one thing, but an accident…that could happen to any one of us. That seems to make the loss worse."
Next, another important quote, because I am learning the value of rejecting worrisome and negative thinking. "Though she failed at holding back her thoughts from wandering to her thirst or parched lips, or the sandy, dusty, hot trail she walked, she did force them from lingering there." We CAN choose to control our thoughts and are encouraged and commanded in Scripture to do so. We can't stop thoughts from entering our minds sometimes, but we don't have to provide them permanent residence.
All in all, a book I would highly recommend. It may be a bit slow at first, but it will be worth it.
I received a complimentary copy of this book from the author through NetGalley. No positive review was required and all opinions are my own.
My Rating
About the Author

For research in December, Caryl McAdoo hit the trail—literally, the Oregon / California Trail—beginning in St. Jo, Missouri with the Napa Valley being her destiny. No wonder readers enjoy her novels so well! She prays her story brings God glory, and He blesses the award-winning, best-selling novels with a lion's share of 5-Star ratings! With forty-three titles (thirty-three in the last four-and-a-half years), it's obvious she loves writing almost as much as singing the new songs the Lord gives her. (Listen to a few at YouTube.) Celebrating fifty years being married to Ron, her high school sweetheart, she counts their four children and eighteen grandsugars life's best blessings. The McAdoos live in the woods south of Clarksville, seat of Red River County in far Northeast Texas, waiting expectantly for God to open the next door.
More from Caryl
Remi, my May 'Prairie Roses Collection' story, picks up where Uniquely Common, my April 'Lockets and Lace Collection' story ends! Well, actually it backs up a bit to Remi's decision to go west! In Uniquely Common, you meet her after she's already in Saint Jo, trying to join the wagon train.
I fell in love with this semi-introvert, lover of literature, highly intelligent young lady, and felt the cover captured her exactly! (Thank you, Chautona Having, my new amazing cover designer! I am so blessed!)
Remi, short for Remington—her middle name as she hates her first name Agnus—is an only child reared by a single mother. Her father left years ago; she's never met him and decides to go to California where his last letter was postmarked to do just that. It's a long way from New York City, but better than sailing across the Atlantic.
And she can't stay there with nowhere to live since her newest stepfather is whisking her mother overseas to his villa in Southern France. They invite her of course, but she hates boats and gets frightfully seasick! It seems the perfect time to go west and meet her Daddy. Riding in a prairie schooner would be a lark!
Researching for the covered wagons heading west led my dear husband to ask if I wanted to drive the Oregon / California Trail. Yes, yes, yes, I assured him! What could be better than seeing the rivers my wagon train had to cross, the amazing sights my characters would experience, and the terrain they navigated for ourselves?
What an opportunity God put before me!
Two weeks and forty-three hundred-plus miles later, we got back home to Clarksville, enthralled with our journey. That trip has made this story so much better for me! I hope it will make it all the better for you, too! I praise and give glory to the Lord for His many blessings and high favor.
I'm so grateful for the stories He gives us, His divine appointments—like with Sandy Barela, the founder of Celebrate Lit, all her amazing bloggers and reviewers—the doors He opens, my new cover designer Chautona Havig and all the fictional characters He introduces me to and allows me to share with you!
♫♪*`•. I'm just so excited.•*♪¨*about what the Lord is doing!•♪♫*`•. I'm just so excited Lord!! ♪♫•*¨♪ for what I know♪♫¸¸.•*♪ He will do!!*•.¸ Ƹ̵̡Ӝ̵̨̄Ʒ ¸♫♪*`•. I'm just so excited!!•.¸.• ✿And He is delighted ღ(̆̃̃ڿڰۣ✿♫♪*with my anticipation ♪♫•* ♫♪ of what I know He will do. •*♪♫•!♪♫¸•*♪ And I get to be a part ♫♪*`of what the Lord is doing!•♪♫*`•. I get to be a part! ♫•*♪¨♥ •♪♫ of what I know♪♫¸.•*♪ He will do!!*•.♫♪ I get to be a part ♫♪*♫•*♥ and He has a good plan!♪*•.✿♫♪*`•. He's called me for His purpose!.•*♪¨ ✿♫♪*`• I have a role to play! ♪♫•*¨♪ (hear this new song on YouTube! https://www.youtube.com/watch?v=GKnU8JWXRlU )
Blog Stops
Babbling Becky L's Book Impressions, May 20
Stephanie's Life of Determination, May 20
Blessed & Bookish, May 21
Quiet Workings, May 21
Retrospective Spines, May 22
For HIm and My Family, May 22
Maureen's Musiings, May 23
Truth and Grace Homeschool Academy, May 24
Abba's Prayer Warrior Princess, May 25
KarenSueHadley , May 26
D'S QUILTS & BOOKS, May 26
Christian Author, J.E. Grace, May 27
Through the Fire Blogs, May 28
Emily Yager, May 29
Inklings and notions, May 29
Bigreadersite, May 30
Debbie's Dusty Deliberations, May 30
Happily Managing a Household of Boys, May 31
janicesbookreviews, May 31
Texas Book-aholic, June 1
A Reader's Brain, June 2
Giveaway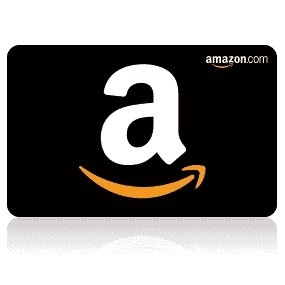 To celebrate her tour, Caryl is giving away
Grand Prize – $50 Gift Amazon Card
1st Prize – Signed, Paperback copy of CHOICE of all my books
2nd Prize – Signed copy of Remi
3rd Prize – eBook copy of Remi
4th Prize – eBook copy of CHOICE of all my books!!
Be sure to comment on the blog stops for nine extra entries into the giveaway! Click the link below to enter. https://promosimple.com/ps/e516/remi-celebration-tour-giveaway