About the Book
Book: The Secret Life of Lady Evangeline
Author: Jan Davis Warren
Genre: Christian Historical Romance
Release Date: September 22, 2020
Everyone believes Lady Evangeline is dead, so why not let them? Her survival depends on it.
After escaping from assassins and healing from her injuries, Evangeline Stanton finds refuge in a crumbling abbey. Her physical scars are nothing to the wounds left by the death of her daughter and abandonment of her husband. She spends most days disguised as Sister Margaret Mary, but when necessary, she dons the disguise of the recently deceased bandit, the Fox, to steal from the rich and help the starving children and widows who come for aid.
Lord Henry Stanton still grieves the death of his beloved wife, Evangeline. Raising their young daughter is now the most important role in his life, even though the child serves as a daily reminder of the love he and his wife once shared. He may never shed the weight of his guilt for not protecting Evangeline from the band of outlaws who killed her, as well as the lies sown by his sister-in-law, which he allowed to separate him from his wife just before her death.
When Henry's ailing father-in-law sends an urgent request for help to manage his lands, he has no choice but to take his daughter with him to Castle Brighton. But the nun who comes to care for the sick man catches Henry's notice from the first moment he catches sight of her. When the life of their precious daughter is threatened, can they overcome the lies and secrets of the past and join forces to save their daughter before it is too late?
Click here to get your copy!


My Impressions
The Secret Life of Lady Evangeline, #1, Secrets, by Jan Davis Warren is a thrilling medieval adventure that I found totally enthralling. Warren starts her novel with prickles of danger warning Evangeline Stanton that something is very wrong. The suspense never lets up. As one situation starts to resolve, another quickly presents itself. The pacing was very even and well-balanced. At no time did my attention wane. I did chuckle a few times as the twists and turns were fulfilled in pleasing, yet surprising ways. I found Warren to be a great, thorough writer. Many separate elements are introduced, yet Warren brings every single one to a satisfying conclusion. This is a rare talent.

It was heartbreaking to see Evangeline and Henry struggle so to overcome the past. I loved that they kept on trying, and forgiveness was part of Evangeline's attitude towards others. She determines that a course is right spiritually, and commits to it verbally, and lets the feelings happen later.
Recommended for those who dream of the world of lords and ladies, medieval castles, pirates, and Robin Hood-type lore. Also, for those who enjoy a suspenseful struggle between good and evil with spiritual lessons woven in.

I cannot wait to get ahold of the next book in this series! May it live up to its predecessor!
I was given a complimentary copy of this book from the author and publisher through Celebrate Lit. No positive review was required, and all opinions are solely my own.
My Rating
Magnificent!!
About the Author
Jan Davis Warren is a mother, grandmother, and a young-at-heart great-grandmother. Her wonderful husband passed away the same year she won the ACFW Genesis Award for Romantic Suspense. That win and many others are encouraging reminders that God wants her to continue writing even in the tough times. Learn more at http://www.janwarrenbooks.com.
More from Jan
Hello Dear Reader,
That you are reading this means you come from some hearty and courageous ancestors. Over thousands of years, they survived good times and bad, plagues, famines, wars, and all manner of tribulations. No matter how many different places around the globe your ancestors ventured, or where they lived and died, you are living proof they existed.
This thought never crossed my mind while writing and winning awards with contemporary romantic suspense, westerns, and even sci-fi. It wasn't until Lady Evangeline stirred me with her story that I was lured into writing about the Middle Ages. I was even more surprised when I won RWA Faith Hope & Love chapter's, Touched by Love historical category and the overall award with The Secret Life of Lady Evangeline. Thus began my next exciting adventure, for I had never written a medieval.
While doing research for the time period, I was humbled by the revelation that I'm alive because of ancestors further back than my genealogy has thus far revealed. They survived not only the medieval era, but many other difficult, even horrific times over the centuries before my birth. You and I are truly blessed by our ancestors' perseverance. We are alive at such a time as this for a reason. Help us Lord to be the light so others might find You and through You life eternal.
Blessings!
Jan Davis Warren
Blog Stops
Debbie's Dusty Deliberations, September 25
Blogging With Carol, September 25
For Him and My Family, September 26
Inklings and notions, September 27
deb's Book Review, September 27
Texas Book-aholic, September 28
Connect in Fiction, September 28
Ashley's Bookshelf, September 29
Romances of the Cross, September 29
Connie's History Classroom, September 30
The Book Chic Blog, September 30
Babbling Becky L's Book Impressions, October 1
CarpeDiem, October 1
Older & Smarter?, October 2
Locks, Hooks and Books, October 3
Life, Love, Writing, October 3
Artistic Nobody, October 4 (Guest Review from Joni Truex)
Labor Not in Vain, October 4
Adventures of a Travelers Wife, October 5
Happily Managing a Household of Boys, October 6
Emily Yager, October 6
Sara Jane Jacobs, October 7
Mary Hake, October 7
Splashes of Joy, October 8
Giveaway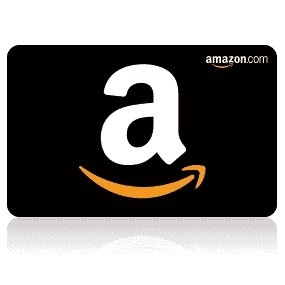 To celebrate her tour, Jan is giving away the grand prize of a $50 Amazon gift card!!
Be sure to comment on the blog stops for nine extra entries into the giveaway! Click the link below to enter.
https://promosimple.com/ps/10116/the-secret-life-of-lady-evangeline-celebration-tour-giveaway