About the Book
Book: Trouble in the Ruins
Author: C.L. Smith
Genre: Biblical fiction
Release Date: September 2019
Return to the turbulence of ancient Canaan in Book Three of The Stones of Gilgal. Even the raging floods of the Jordan could not stop the Israelites from crossing the river and setting up camp near Jericho. Canaanite kings and kingdoms—even the Anakim giants—are in turmoil. Former enemies jostle for power in new alliances, united only in their determination to destroy the Israelite invaders.
When the massive fortifications of Jericho collapse, Salmon rushes into the ruins to save Rahab, the beautiful harlot who had rescued him and his fellow spy from certain death. But saving her from her own city is not so easy. And that is only the beginning of the trouble, treachery and devastating ruins they and their friends face as they settle into their new life in the Promised Land.
Click here to get your copy!


My Impressions
CL Smith's Trouble in the Ruins, # 3 Stones of Gilgal, gripped my heart with terror and wonder. Terror of the Anakim in the land. I wondered as Smith describes the Anakim and their devotion to Baal if I would have been faithful to follow Joshua and Caleb's urging to conquer the Promised Land (although that actually occurred in a previous book, we see so much of the Anakim, I can understand the Israelites' fear. If only they could KNOW that their God is greater…) Wonder at the greatness of God.
"Night after night, the stars declared Yahweh's message. Israel did not face evil alone. God would provide a deliverer. It was the message of Passover."
Evil abounds, whether in Jericho, or in the Anakim, or the hearts of man, not fully committed to God. We travel with Israel and observe the wondrous defeat of Jericho, only to see the treachery that causes the defeat at Ai. I love how each character is presented as realistically, struggling, and sometimes failing, in their walk with Yahweh. Yet we see several attaining redemption, while others reject Yahweh and rail against Him. I liked how even the "good" characters like Caleb's daughter Acsah and her friend Abihail find they need forgiveness and cleansing. Sometimes those who think themselves most righteous have to re-examine God's Word for guidance on how to treat others.

My heart yearned in agreement with statements about the young people:
"Passover is not their story, but it must become so. It is the birth story of our people. I must tell it and retell it. Make it theirs. Tell it every year until I die—my parting gift to future generations."
So many touching quotes. So many competing storylines, yet they work. Especially if you have read the first two books, which I had not, or are familiar with the Biblical Exodus. I give Ms. Smith points for putting the map in front (where I believe all maps belong) and the lengthy character list in back, where one can refer to it, once you have enough knowledge to hang your hat on. Otherwise, I find a list of names at the front off-putting. Add footnotes to Biblical allusions and references, great! At times the prose is not only compelling, but it is also melodic. This is a book that was hard to put down, as I followed each character and grew to love them.
Of course, with so many characters getting their turn in the sun, many did not see the ending I was hoping for. Fortunately, we are promised two or three more books to bring this Israelite saga to a satisfying conclusion. I went and bought the first two stories. I would have bought the sequels if they were available. If you like exciting Biblical fiction, give Trouble in the Ruins a try.
Notable Quotables:

"…we must not let the living force of the story be lost."
"God transforms tears into jewels. He has a new plan for me than the life I imagined. A higher place, and it will be good."
"Welcome to a place where identity and dignity are found in covenant with Yahweh."
I received a copy of this book from the author and publisher through Celebrate Lit. (I also bought my own copy.) All opinions are my own, and no positive review was required.
My Rating
Magnificent
About the Author
C.L. SMITH, former missionary, retired junior high English/history teacher, has captivated audiences around the world for years with the timeless thrill of biblical tales. Now her six-part Stones of Gilgal saga brings the mayhem and miracles of the book Joshua to life. Well researched and beautifully written, the author weaves her lifetime love of learning and people into the fabric of the biblical text, creating a tapestry of rich scenes and colorful characters the reader will not soon forget.
Learn more at www.stonesofgilgal.com
More from C.L. Smith
The Stones of Gilgal biblical novels follow the epic adventures of a group of ordinary young Israelites. As they battle evil together, they sink their roots deeper and deeper into the bedrock of God's Truth and Love, slowly growing from a stand of saplings to a forest of giants.
Two of the seven young characters in my series have to deal with a lot of Trouble in the Ruins in this book. Lots of trouble. Lots of ruins.
Rahab the Harlot barely escapes the ruins of Jericho, but the ruins of her former life threaten to keep her ever an alien among the people of Yahweh.
Abihail is Acsah's best friend from childhood, but she is also a fictionalized daughter-in-law of the biblical Achan. Her life is slammed with heart-rending trouble and ruin as that horrific Old Testament drama unfolds.
The Title: Trouble in the Ruins
The inspiration for this title comes from a couple of "plays on words" in Hebrew.
Trouble: The name Achan in Hebrew sounds very similar to the word Achor meaning trouble. The story of the biblical character Achan is forever tied to the word trouble at the end of Joshua 7 when the valley where he was stoned and buried under a "monument" of rocks received the name the Valley of Achor.
Ruins: Achan's sin led to defeat at a little fortress known as Ai which means ruin. Some scholars suggest that the fortress was built on or near the ruins of a city destroyed in an earlier time. Following the glory of the crossing of the Jordan and the crumbling walls of Jericho—the Hebrew mind would find great dramatic irony in Israel being defeated by a "ruin." The story jolts us out of complacency, underscoring the life and death consequences of obedience versus breaking covenant with God.
Blog Stops
Texas Book-aholic, September 1
For the Love of Literature, September 2
For Him and My Family, September 3
Sara Jane Jacobs, September 4
Emily Yager, September 4
Artistic Nobody, September 5 (Guest Review from Joni Truex)
Locks, Hooks and Books, September 6
Debbie's Dusty Deliberations, September 7
deb's Book Review, September 7
Inklings and notions, September 8
Betti Mace, September 9
Babbling Becky L's Book Impressions, September 10
Batya's Bits, September 11
Ashley's Bookshelf, September 12
Mary Hake, September 12
Because I said so — and other adventures in Parenting, September 13
Library Lady's Kid Lit, September 14
Giveaway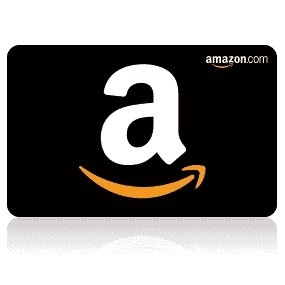 To celebrate her tour, C.L. Smith is giving away the grand prize of a $50 Amazon gift card!! (U.S. Only)
Be sure to comment on the blog stops for nine extra entries into the giveaway! Click the link below to enter.
https://promosimple.com/ps/fff7/trouble-in-the-ruins-celebration-tour-giveaway